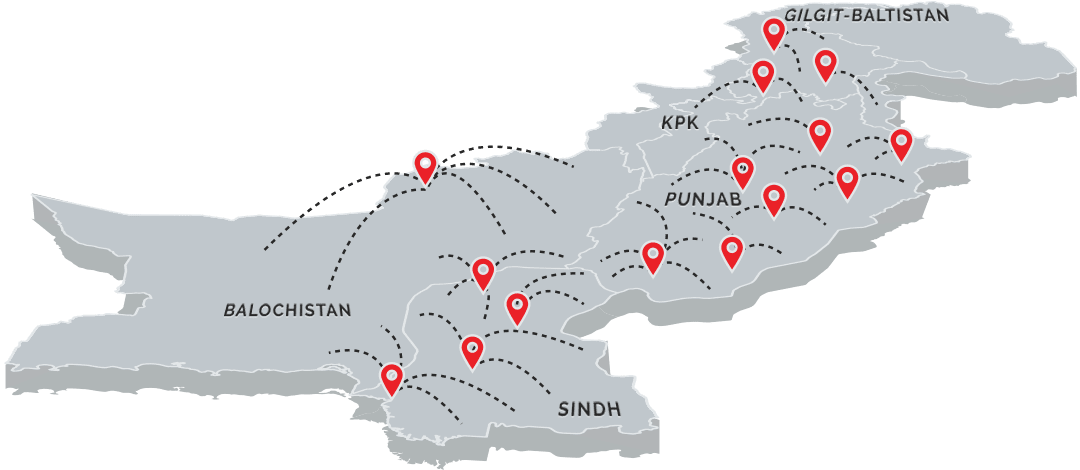 The only national brand serving all 5 provinces of pakistan through our network loyal distributors and retailers
Head Office
Add: Hafeez Center,A-34,K.C.H.S.U.Shahrah-e-Faisal,Karachi -75350
Tel:+92 21 3454 3247, +92 21 3438 0033
Fax:+92 21 3454 5535
Email: sales@mehranoils.com
Factory
Add: 317, Autobhan Road Near Giddu Naka, Hyderabad
Tel:+022-3402661-2
Fax:+92 22 265 2882
Email: pm@mehranoils.com
Regional Office
Add: 43, Kaghan Road, F-8/3, Islamabad, Whatsapp: 0300 0777 665
Email: sales1@mehranoils.com
Opportunities
Double Horse Motor Oil is supplied to the retail market by company appointed official distributors.
MOL's operation is divided in to three regions i.e. North (KPK & Azad Kashmir), Central (Punjab), & South (Sindh & Baluchistan).
Each city in the region has its own designated local distributor, to whom MOL directly supplies through its robust supply chain network.
Distributor selection criteria
Credit / market reputation history
Retailer network
Experience of distribution
Retailer selection criteria
Double Horse Motor Oil is supplied to retail outlets through our distribution network. New retailers are selected on the basis of
Location
Credit history
Apply to become an MOL Service Center
MOL offers to operate exclusive MOL Service Centers upon the approval of a good location in any city of Pakistan.
Features
Car Wash & Car Service facilities.
Auto Mechanic.
Oil Change.
Air-conditioned Customer waiting Lounge.
Complete range of MOL products.
Advantages
Exclusive MOL Service Centers are given priority in terms of Product Availability, Sales Promotions Activities, Exclusive Technical Support, Advertising Support and Price.
Product range caters to Engine oil, Gear oil, Brake oil, Automatic Transmission Oil & Industrial Oils.
Promotions:
MOL Shop signage and branding as per company policy.
Exclusive MOL Consumer Schemes will be given time to time as per company policy.
Technical training sessions shall be organized by MOL, through its partner vocational schools.